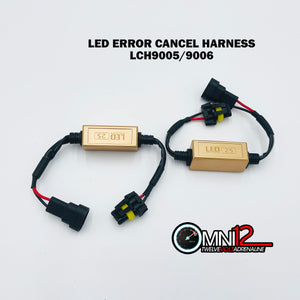 LED Error Cancel Harness 9006
Warning cancelers solve the problems of flickering and/or bulbs out encountered during the installation of the HID/LED headlight kits on certain car makes and models, such as Mercedes, BMW, Dodge and Audi. By using these warning cancelers, you may solve the computer error warning and flickering problems.
*These products may not work on all makes and models. If you have any questions, please call our technical support.